If you haven't decided where to stay yet, Dong Fang Hotel at Liuhua Road, Yuexiu District, was a great place to stay for accommodation. It is a 5 star hotel, so you might find yourself not wanting to leave the hotel room.
For public transport to Dong Fang Hotel, there is a metro station, only 5 minutes walk away. This makes it convenient to travel throughout Guangzhou, if you want to save on travel fares.
At Dong Fong Hotel, you are greeted upon at the front revolving doors. Their friendly service made me feel welcomed straight away.
Due to Chinese New Year's, the festivities of such a widely celebrated holiday, brought the best out of everyone. This could be seen as they organised dragon dances and activities in front of the hotel. This created a wonderful atmosphere for all visitors, especially those who had not seen this event before.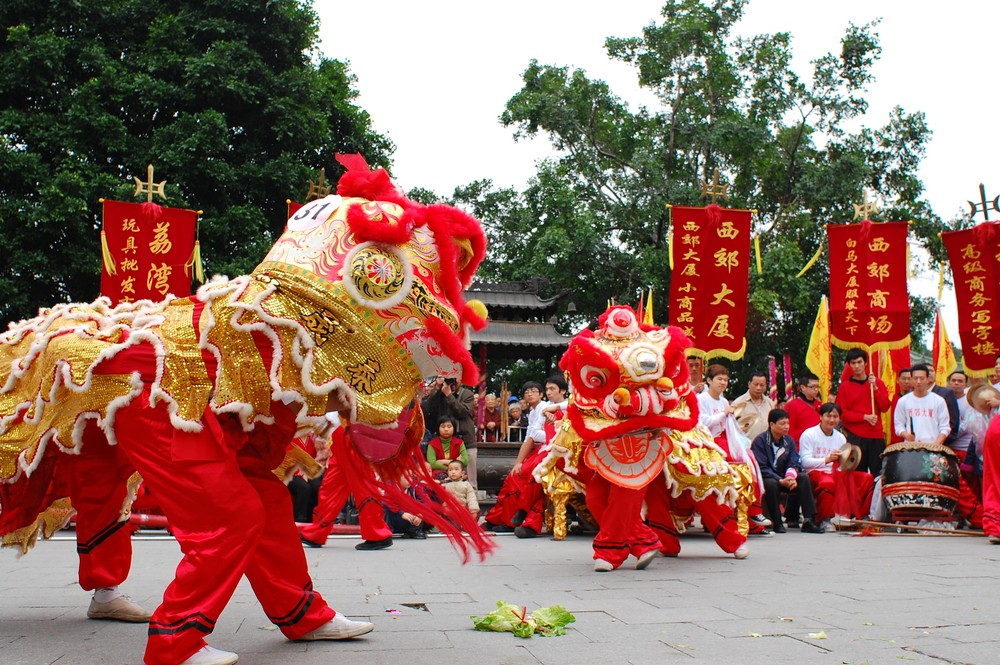 The decor within my room, was interesting with traditional Chinese decorations mixed with the modern utilities. It was eye pleasing and suited the hotel's overall style.
Besides from receiving such friendly room service each day, they have made me feel extra welcomed by arranging different dessert, made up my room each night with the bedside light switched on and arranging the slippers next to my bed.