One of the first things I did in Guangzhou was visiting the Five Ram Statues a.k.a 'City of Rams'. It is located on Yuexiu Mountain and is free entry.
This place came to be of great importance to citizens within Guangzhou as it tells a legend of 5 immortals riding on rams, provide help during the difficult period of famine.
As you walk your way up to the Five Ram Statues you will find many scenic spots to take pictures and admire the surroundings. The walk is short, however, there are stairs to climb.
Following the Five Ram Statues, my next destination was one of the oldest road in Guangzhou, Beijing Road.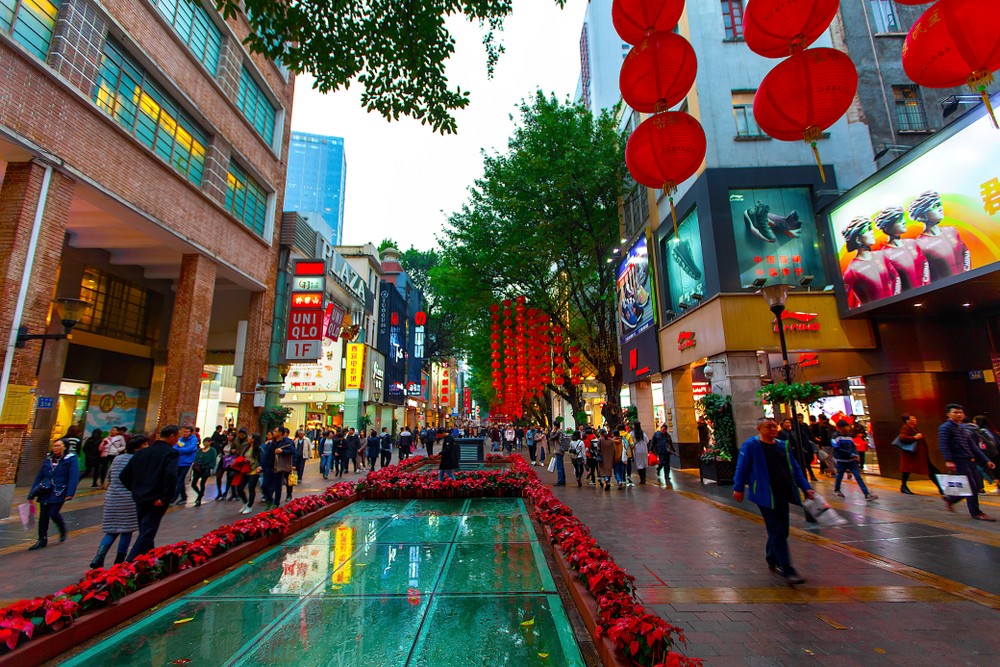 During Chinese New Year's, Beijing Road will open a spring festival flower market in the middle of the road. Beijing Road is known for selling cheap goods along the long road and flowers are especially sold to represent harmony and wealth.
Other items which can be seen sold in the spring festival could range from plastic windmill toys, variety of hard candy, bonsai trees, harmonious family plants, all the way up to, pets such as baby turtles.